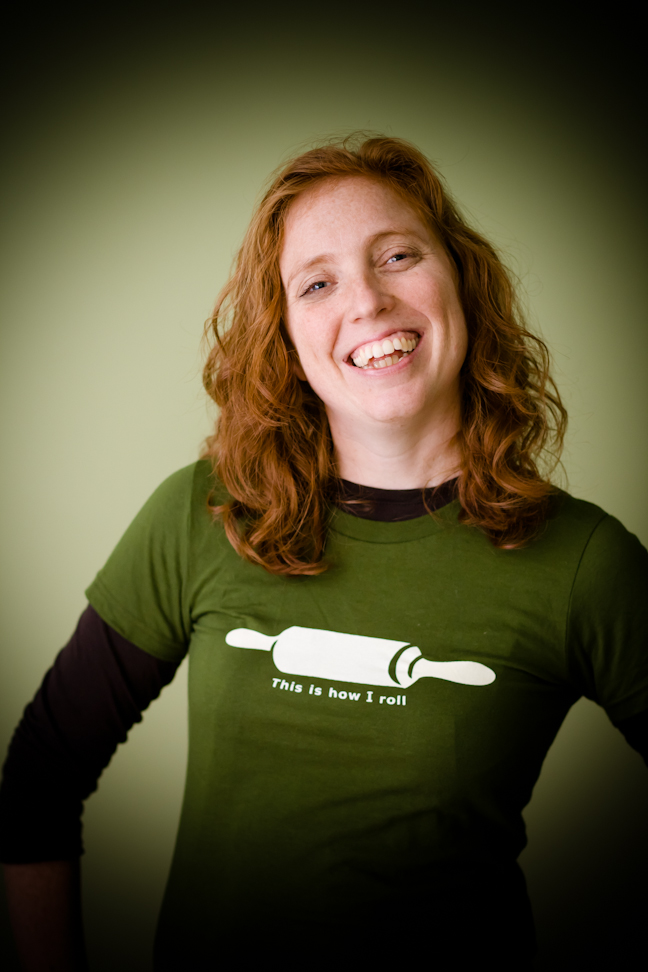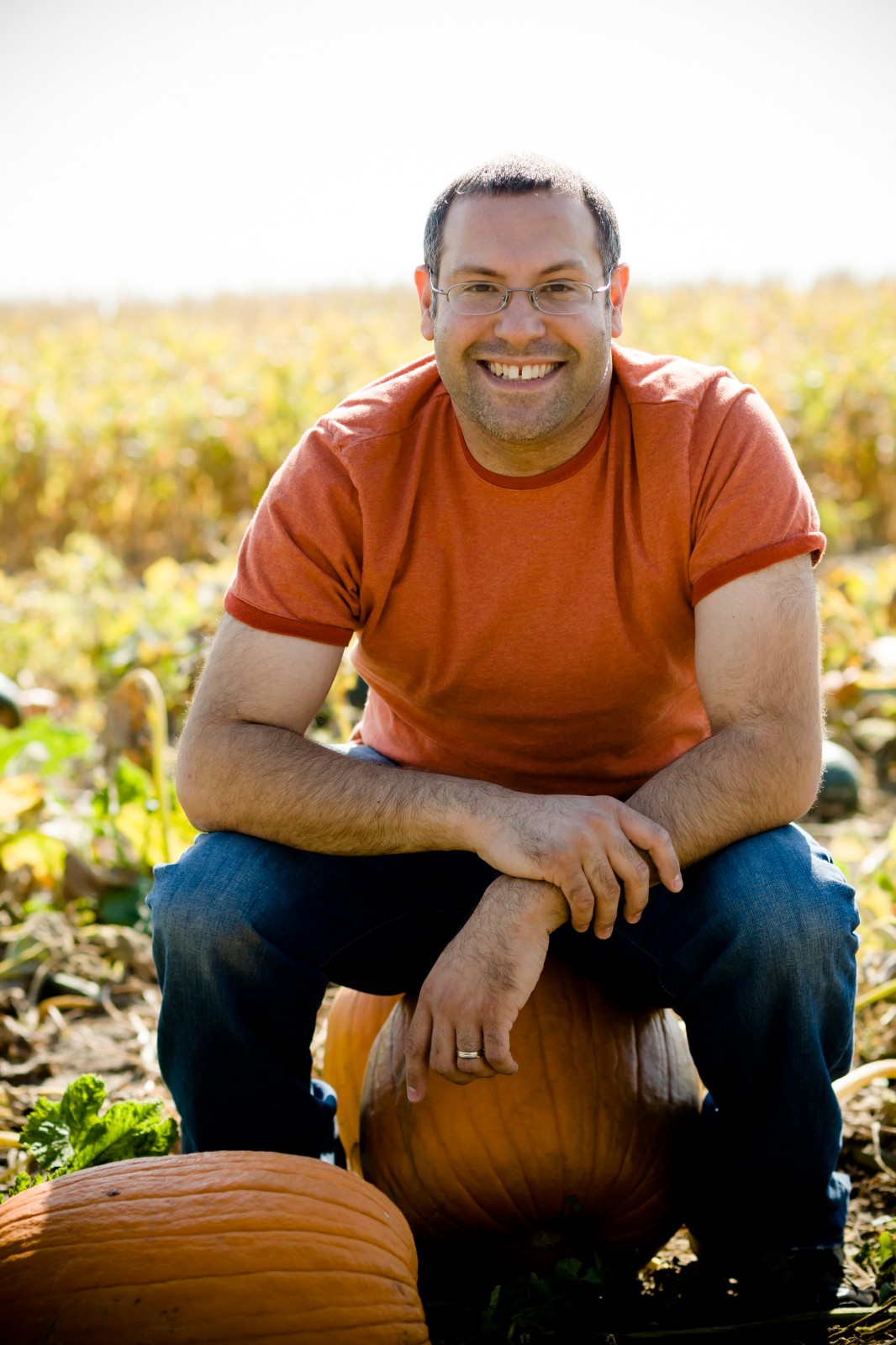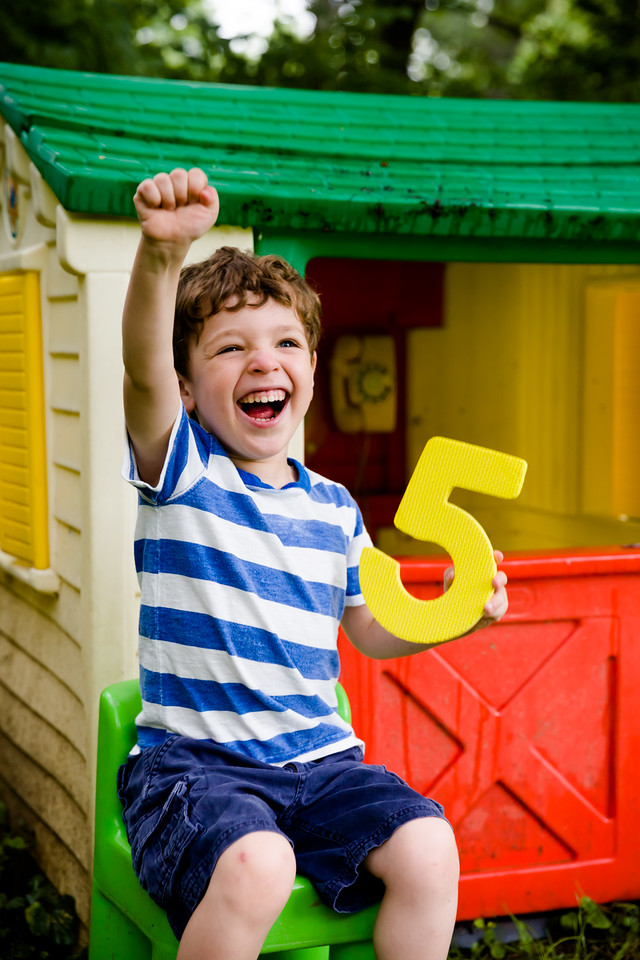 J. Pollack Photography is a small family business – Jonathan, Stefani (of Cupcake Project fame), and their five-year-old son Myles. They live in St. Louis, MO, and work together as a fantastic team.
Jonathan is the owner, primary photographer, primary photo editor, and the J in J. Pollack Photography. He started off his professional career as a software developer but developed a passion for photography in 2007. His first subjects were cupcakes, and then he moved on to photographing other food, families, parties, weddings, Bar and Bat Mitzvahs, and took on corporate work and editorial assignments. He switched to photography as a full-time career in April, 2009, and he is a passionate photography perfectionist.
Stefani acts as the normal secondary photographer when called upon and is the preliminary editor for wedding photos and Bar/Bat Mitzvah photos. She has a corporate training background and learned photography alongside Jonathan so her shooting style is largely indistinguishable from his. You can read more about her on her bio, and I have a hunch that you'll probably end up browsing her site to get some baking or cooking inspiration.
Myles, their son, was born in the fall of 2009. He currently enjoys the role of "zero-er" as he helps Stefani cull photos as she does her portion of the editing work on weddings and Bar/Bat Mitzvahs. Myles is looking forward to carrying and using big cameras when he's old enough.
J. Pollack Photography's work has been featured in or commissioned by Feast Magazine, Sauce Magazine, ALIVE Magazine, St. Louis Magazine, Huffington Post, Paula Deen, Arthur Frommer's Budget Travel, Missouri Life, Union of Concerned Scientists, ImagesAZ, American Lifestyle Magazine, People, Cheers Magazine, Food Arts, and Delta Sky. A sampling of commercial clients includes The Restaurant at The Cheshire, Basso, The Market at The Cheshire, The Back Room, Seven Gables Inn, Union Station, Three Sixty, Chaumette Vineyards & Winery, Milagro Modern Mexican, Mission Taco Joint, Tortillaria, Slow Food St. Louis, City of Crystal City, Taste of St. Louis, Big Ass Fans, Bonefish Grill, Yo My Goodness, Hollyberry Baking Company, Sucre Shop, Ronnoco Coffee Company, Operation Food Search, Here Today Stores, Stone Soup Cottage, Little Fishes Swim School, Indie Mats, Onesto, Local Harvest Cafe, Clayton Early Childhood Center, Nadoz Cafe, Teach for America, and Moonrise Hotel.
We're happy to share more samples of our work than you see on this website upon request.
Frequently Asked Questions
Explore below to find answers to some of the most frequently asked questions we receive.
What do you charge for us to get full-size images?
We include full-size, unwatermarked images with every photoshoot, so there is never an additional fee to get these big beauties. Plus, your contract contains a copyright release granting you personal usage rights so you can share photos online or print them yourself if you choose. When we meet up for a consultation, we can show you how easy it is to download pictures to your own computer.
How would you describe your photography style?
While we're taking candid pictures, we try to blend into the background as much as possible. Our goal is to be unobtrusive yet present; we want to capture all of the emotion of your event and keep the focus where it belongs – you!
For posed and family photos, we take the time to arrange people in poses fitting your goals. We're also happy to suggest groupings.
During any and all ceremonies, we respect the rules of both your venue as well as your officiant. It's important for you and us to know those rules prior to your event; we can always retake photos of key moments after the ceremony if you want a photo that we can't take due to restrictions.
What's involved in your editing process?
We do all editing in-house rather than sending it out to another studio or third party in another country. We first cull the set of digital images to give you only good ones, then we crop and fix color, contrast, and brightness on each image individually. This process takes longer but guarantees quality and consistency across your pictures.
What do you do to make sure our pictures don't get lost?
We take your photos seriously and treat them as if they were our own family pictures. In fact, your pictures are stored on the same systems as our own family photos.
In short, we take a belt and suspenders approach to your images; we keep three copies of every picture. We have two separate redundant storage systems on-site and we also back everything up to the cloud continuously.
How do we see proofs from our wedding, Bar or Bat Mitzvah, or corporate photoshoot?
Some photographers go through a traditional process of quickly getting you proofs, sitting down to view them together with you, taking orders for prints or and album, and then only editing those photos that you choose. We're not traditional. Instead, we do a full edit of all images and post those completed images to online galleries. What you see is exactly what you get. You can order prints from your online gallery where you can also download full-size photos.
How long will I be able to access my online gallery?
We guarantee that you will be able to get to your gallery for a minimum of six months after we send you the access code. That said, we've never had to erase a gallery and our clients and their families and friends still regularly access their galleries years after their events.
How does your pricing work?
Our pricing structure is straightforward. For wedding photography and Bar/Bat Mitzvah photography, we start with a base amount that can be added to based on the amount of time and additional options that you want. For commercial and editorial photography, we charge a standard hourly rate.
All photography always includes online galleries, full-size edited digital files, and a copyright release – without any extra fees or hidden charges. We also never offer specials, coupons, discounts, or run other promotions. What you see is truly what you get.
You can find out about our pricing by viewing the section of this website related to the photography you're interested in (wedding photography, Bar/Bat Mitzvah photography, or commercial and editorial photography) and selecting "Learn More" at the bottom of the page.
When are payments due?
The 50% initial deposit is due at contract signing. We finalize the services that you'll need at least 30 days prior to your event. Because we don't think it's professional to show up to your event asking for money, we like to be paid in full 20 days before your event.
Can we get an album through you?
Absolutely! Albums are even included as one of our wedding photography options. We'll work with you to figure out the right style and color scheme for the album and which photos will best work to tell the story of the event. All of our albums are flush-mount and professionally printed right here in St. Louis, MO.
What happens if one of your cameras breaks?
We've had a camera stop functioning during a wedding before. We've had a lens fly off of a camera, too.
When equipment breaks, we reach into the depths of our camera bags and extract a suitable replacement. We bring backup equipment to every event so that our problems don't become yours.
What happens if you break?
We really try not to break, and we will show up to your event unless we're in the hospital or critically ill. In the extremely unlikely event that we are incapacitated, we will attempt to secure another professional photographer who we trust; we belong to a great peer group and we all help each other out when one of us is out of commission.
Do you take family portraits? Will you take pictures of my pets?
As the business has evolved over the years, so has our focus. We now limit our photography to wedding photography, Bar and Bat Mitzvah photography, and commercial and editorial photography.
If you would like recommendations of photographers who do other types of work, just ask us. We're happy to help.
We like what we see; how do we meet up?
Please fill out the contact form to get the ball rolling. We promise we'll write back as soon as we can – and thanks in advance!